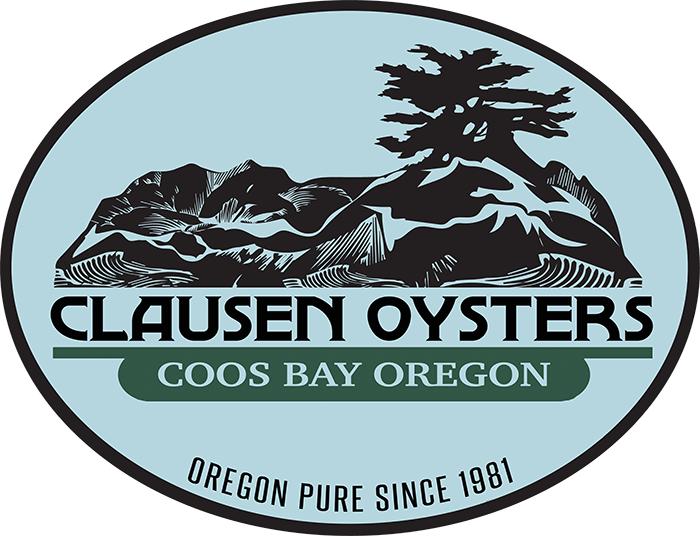 66234 North Bay Road
North Bend, Oregon 97459
Phone: (541) 756-3600
Fax: (541) 756-3200
Store hours
Tuesday, Wednesday, Thursday, and Sunday 10am-5pm
Friday and Saturday 10am-7pm
 Closed Monday
A+++++ operation. Owner Seth gave me a tour of the whole facility which is top notch, clean and workers are friendly. Had the Po Boy Oyster sandwich and some BBQ Oysters which were both incredible. They also make their own chips which are also superb. They Oysters are gigantic and super tasty. When I go back to Coos Bay, this place will be my first stop.
Brad Ballard
Where do I start? The Oysters of course!! On the half-shell and "chicken fried", in their Po-Boy... All Amaze-balls! Super fresh and juicy. The liquor in the raw oysters was a taste of heaven. Po-Boy as good or better than any I have had in Louisiana. House made potato chips were delicious as were the pickles, house made too. They sold us a 12 pack of PBR'S for $12! Whaaaaaaa? Ladies working there were so nice and helpful. Ample seating inside and outside, on a day like today outside is the easy choice. Clean toilet. We will be back, hopefully many times.
Carl O'Neil
Very fresh oysters and the poboy sandwich is probably the best I ever had. The portion size is pretty good too. The clam chowder is closer to the soup side. The seating outside is paved with oyster shells, which I think is pretty cool.
Luna Z
A full dozen on the half shell is life changing!!!
ANDREW ROY
Best oysters I've had so far.
B Shea
Was the best. Fresh food and super nice people.
Curtis van Kempen
Tried Clausen Oyster menu for the first time today with our adult grandchildren. First, the location feels like a New England bay with the barnacle ridden trappings of a working oyster farm scattered all around: rustic. Second, the quality of our meals was first rate and the flavors were superior. Though their take-out menu is small there was still a nice selection. The non-seafood items were all Taylor smoked meats from Cave Junction, OR.,which are top quality. Servings were huge. Next time we will split an order! We really enjoyed our dining experience at Clausen Oysters!
Marcia Jensen
Incredible oysters and unique food. Amazing staff. Lovely atmosphere. Came here on a Saturday afternoon expecting it to be packed, but it was quiet and lovely. Great menu with oysters prepared in interesting ways along with some great non seafood options (oddly, the hotdog was amazing) and good beer and wine. The food here was thoughtful and original, not your typical generic tourist seafood. The staff (Sage and Leslie) were so sweet and funny, and took great care of us. We ordered at the counter and sat outside at picnic tables in the sunshine next to the bay and huge piles of oyster shells. Everything we ate was amazing (oysters on the half shell, oyster chowder, oyster tacos, and the aforementioned hot dog). It was the perfect oyster afternoon we were looking for. Genuine food, genuine service. These folks do it right. Highly recommended.
Mikaela Holmes
Wow!! The service the Oysters the hospitality!! We couldn't have asked for more. Leslie was beyond incredibly helpful. I've been cooking oysters for years and she still shared more tips, and was completely honest about what would be best for our needs.
Great place! You're missing out If you've been to Coos Bay and haven't visited.
Megan M.
Sacramento, CA
An absolute gem of a find if you like oysters.
Silverpoint oysters, the best we have eaten in our lives, the freshest and most tender we ever tasted!
If you are in the Coos Bay Area of Oregon, don't miss going to Clausen, it's not a restaurant, it's just the oysters purveyor and few benches and the most delectable oysters you'll ever taste.
Walter F.
Santa Maria, CA
OMG I'm sitting outside admiring the bay view on a beautiful sunny warm day. I ordered the Oyster Tacos & they are absolutely delicious. The oysters are fried to perfection, and the chipotle sauce is amazing. This is the only place I will buy my oysters. Even though I've been coming here for years this is the first time I've had lunch. I will definitely come back for lunch. The staff is so knowledgeable, helpful & very friendly. Do yourself a favor come & have lunch & take some oysters home toBBQ. You will not be disappointed.
Susan D.
Indio, CA
Really fresh and delicious oysters! Very friendly staffs too! We ordered a dozen but they gave us 4 extra oysters. Yummy! We plan to order on line in the future since they do deliver to California!
Dan Albertson