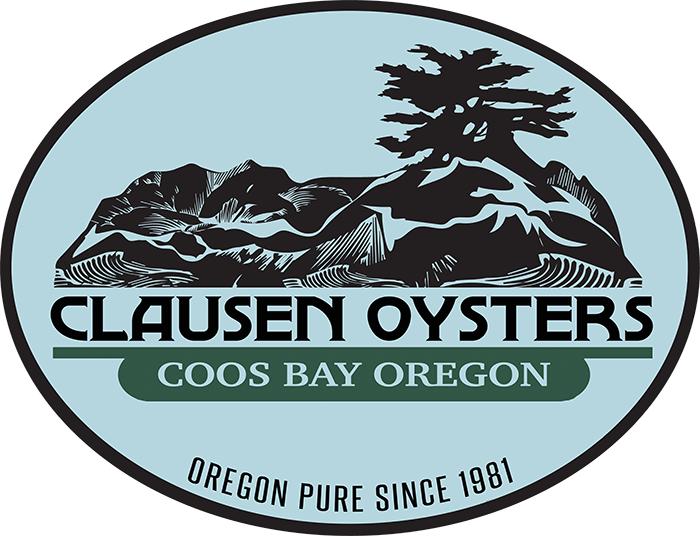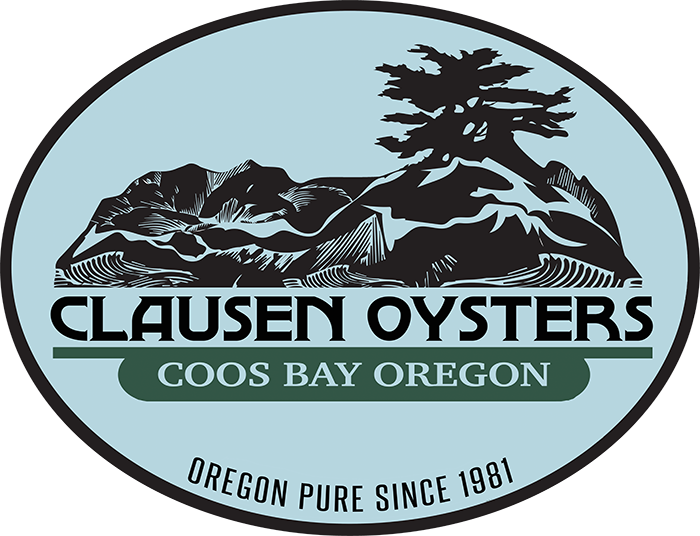 66234 North Bay Road
North Bend, Oregon 97459
Phone: (541) 756-3600
Fax: (541) 756-3200
Store, deli and restaurant winter hours
Wednesday, Thursday, Friday, Saturday and Sunday
10am-4pm
 Closed Monday & Tuesday
I am addicted! Best oysters! Even better than back home in Tomales Bay. The oysters are much bigger and tastier. I am definitely addicted to them. And here I get more bang for my bucks plus the ladies at the counter were very friendly and efficient. Only bad thing is I'm a 9 hour drive away.
TL134
San Francisco, California
Not a restaurant. Just a great place to buy oysters! The best place to buy fresh oysters in the Coos Bay region. They always "overfill" an order - ordered a dozen yesterday and received 14. Absolutely great quality. Their prices have gone up some, but still a bargain for a special occasion.
Doug W
Coos Bay, Oregon
Best oysters in Oregon. Clausens grows the best tasting oysters in Oregon. Oysters are available raw in shell and in half pints, pints, and quarts. If you love oysters, be sure and visit Clausens. This is not a restaurant, but a great place to pick up some oysters for snacking or to make oyster stew.
John_M154931
Sweet Home, Oregon
Always fresh and delicious! Best place to get fresh oysters for summer bbq. Oysters in various sizes and species. In the shell and shucked available. Friendly, knowledgeable staff.
anitam81
North Bend, Oregon
To start let's talk about the employees. The Best, they're informative, polite and just fun! I want to thank them for the oyster grilling lesson. (See photo) I couldn't even spell schuk, shuke, shuck before I went to Clausens. The oysters were so fresh and flavorful. The best I've had! So I suggest you get a bushel of mediums, put them on grill they will slightly open. Then the fun begins! Good bread, butter, garlic and green chili! HEAVEN
Keith B.
Phoenix, AZ
Was the best. Fresh food and super nice people.
Curtis van Kempen
OYSTERS AT THEIR BEST. While eating at a restaurant in San Francisco, I asked where their oysters came from and they told me it was from an oyster farm in Oregon. I further inquired and found out it was the Clausen Oyster Farm in Coos Bay, Oregon. On my recent travels north from California, I stopped on the Oregon Central Coast to visit this farm They have a very nice restaurant which is like a deli with all their own oyster products. I sat outside with my large oyster lunch and had a very relaxing eating experience. The oysters were as fresh as could be and certainly most tender. This farm is the largest in Oregon. The oysters that I ordered were moderately priced and were large in size. They have a nice deli menu. Eating oysters right from the boat is a most enjoyable experience. I bought some of the oysters to take with me to present to friends on my way to Portland. I highly recommend this restaurant and their fine products.
HarveyS975
Sherman Oaks, CA
Worth the price. New for the summer months is lunch service at Clausen's Oysters. Absolutely delicious food. I ordered the Chicken fried oysters with homemade chips, and coleslaw. Coleslaw included apple slices on top. $16.00 and worth it! My husband ordered the cold smoked seafood platter with smoked oysters, smoked tuna salad, smoked lox, pickled onions, capers, bread squares and hot spicy pickles. Also $16.00 and delish. We sat outside in the sun, other seating offered along the bay in shade.
BeeKind2all
Coquille, Oregon
THE Place for Oysters. Rustic sit outside accommodations and a short lunch menu are attractions but the compelling draw is the tiny retail operation where one can buy the sweetest freshly harvested oysters anywhere. The have all sizes, large and medium for BBQing down to the tiny "Moon Rocks", best eaten on the half shell. Live or shucked, smoked or fresh, fried or sautéed, even an oyster Po' Boy can be had. Plus, you'll find great chowder to eat in or take home, Famous Taylor brand sausages and a selection of grass fed beef. If you need a hoodie to protect you from the ocean breezes, you can get that, too.
Jon B
Tualitin, Oregon