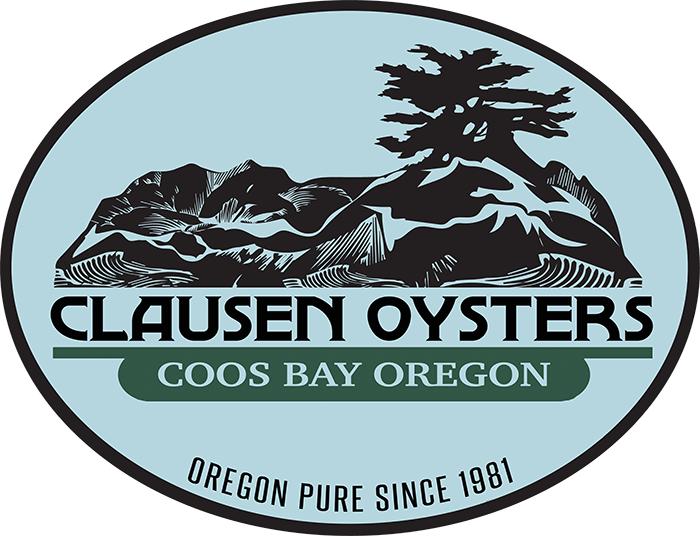 66234 North Bay Road
North Bend, Oregon 97459
Phone: (541) 756-3600
Fax: (541) 756-3200
Store, deli and restaurant winter hours
Wednesday, Thursday, Friday, Saturday and Sunday
10am-4pm
 Closed Monday & Tuesday
Rustic sit outside accommodations and a short lunch menu are attractions but the compelling draw is the tiny retail operation where one can buy the sweetest freshly harvested oysters anywhere. The have all sizes, large and medium for BBQing down to the tiny "Moon Rocks", best eaten on the half shell. Live or shucked, smoked or fresh, fried or sautéed, even an oyster Po' Boy can be had. Plus, you'll find great chowder to eat in or take home, Famous Taylor brand sausages and a selection of grass fed beef. If you need a hoodie to protect you from the ocean breezes, you can get that, too.
Jon B
Fresh oysters, and so much more. I love Clausen Oysters. This is primarily a take out service. Under new ownership, the oysters are cleaner, and oh so delicious. Also available you will find, in the freezer, oyster stew, some fish, and local meats. I am told there are plan to offer oyster stew and beer -perfect apres hike fare. Also in the cooler are smoked oysters.
Oregon oysters can be huge compared to varieties from the East Coast. A medium oyster is upto 6" long, so if you're used to East Coast style oysters, order the small or extra small. You can get them shucked or not, and Oregon oysters are stubborn devils, so I always buy shucked. Also available on the counter are hot sauces, jams and cranberry products. They will also set you up with oyster shooters, but no gin or vodka is served to accompany - yet.
Elizabeth S
Oregon Coast, Oregon
Huge Oysters! We took a free shuttle from the Mill Casino to Clausen's upon recommendation from the local staff. Clausen's is first and foremost an Oyster farm, offering a huge selection of sizes and types all freshly harvested. We chose oysters on the half shell, two dozen for the two of us thinking they were normal size. I've attached pictures of the monsters they served. After finishing the excellent oyster chowder, we had a hard time slurping the rest down. Disappointed in the lack of adult beverages but the freshness of the oysters and the friendliness of the staff more than made up for it. Most customers choose take out to prepare at home. Overall great place for delicious oysters, just don't expect your typical restaurant style atmosphere.
justthetip2020
Weed, California
Fresh-Fresh-Fresh... If you like Oysters the there is no better place to get them. Several size oysters to choose from. Packed already shucked or in the shell. If in North Bend area you have to get fresh oysters here.
ricknslo
San Luis Obispo, California
Holy cow ! I guess that's not appropriate because there were no cows being served. Trust me, after six weeks on the road, this was our best meal. Oysters like you've never had and a poboy just like they make back home but better. Lovely peeps too.
kardma
Phoenix, Arizona
This place was great. The staff are sweet as can be, prices are super reasonable, and eating by the water was perfection. Definitely recommend the garlic parmesan oysters.
Rachael M.
Beaverton, OR
Tried Clausen Oyster menu for the first time today with our adult grandchildren. First, the location feels like a New England bay with the barnacle ridden trappings of a working oyster farm scattered all around: rustic. Second, the quality of our meals was first rate and the flavors were superior. Though their take-out menu is small there was still a nice selection. The non-seafood items were all Taylor smoked meats from Cave Junction, OR.,which are top quality. Servings were huge. Next time we will split an order! We really enjoyed our dining experience at Clausen Oysters!
Marcia Jensen
Incredible oysters and unique food. Amazing staff. Lovely atmosphere. Came here on a Saturday afternoon expecting it to be packed, but it was quiet and lovely. Great menu with oysters prepared in interesting ways along with some great non seafood options (oddly, the hotdog was amazing) and good beer and wine. The food here was thoughtful and original, not your typical generic tourist seafood. The staff (Sage and Leslie) were so sweet and funny, and took great care of us. We ordered at the counter and sat outside at picnic tables in the sunshine next to the bay and huge piles of oyster shells. Everything we ate was amazing (oysters on the half shell, oyster chowder, oyster tacos, and the aforementioned hot dog). It was the perfect oyster afternoon we were looking for. Genuine food, genuine service. These folks do it right. Highly recommended.
Mikaela Holmes
This place is awesome. We saw a sign on 101 coming south into North Bend. It's left about a mile up the narrow road. A worthwhile find. Delicious oysters, raw on the 1/2 shell or fried. Oyster chowder too. Not crowded even on Saturday. It's a wholesale warehouse with a deli counter, and outdoor seating too.
Dan Albertson